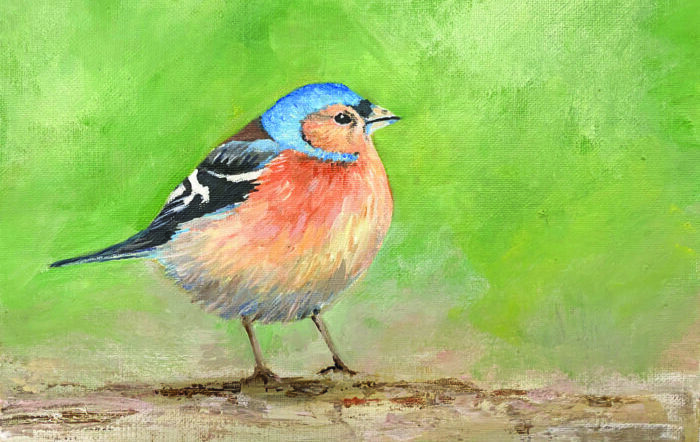 Acrylic Painting – Beginning
REGISTRATION DEADLINE: SEPTEMBER 6, 2022
This class is geared for beginners and advanced beginners.
If you are new to painting, we will cover:
Basic art concepts such as: value, composition, balance, perspective, form
A better understanding of painting techniques
Exploring different types of marks and painting styles
Color theory and mixing paint
Students will be given an "assignment" to do on their own to help reinforce and build their skills.
It is strongly recommended that you have basic drawing skills or have taken a drawing class prior to painting, but it is not required.
No of classes: 4
Class Dates: Thursdays, Sept 8, 15, 22, 29
Live classes: 1 hr online
Instructor: Roberta K
RECOMMENDED SUPPLIES
Set of basic acrylic paints (Professional grade if possible)*
Round (small and larger), flat, filbert brushes (make sure they are for acrylic paint)
Pad of canvas sheets (9″ x12″ for exercises)
Palette, flat plate or shallow plastic pan for mixing paints
Two containers for water
Paper towels or old rags
Plastic wrap (to cover paint)
Palette Knife
Optional – Table top easel
PAINT COLORS

White: Titanium White
Black: Mars Black, Paynes Gray
Red: Alizarin Crimson, Cadmium Red Light
Yellow: Cad Yellow Medium
Blue:  Ultramarine Blue, Phthalocyanine Blue
Orange: Pyrrole Orange or Cadmium Orange
Green: Permanent Green, Sap green
Violet: Dioxazine Purple
Burnt Umber
*At a minimum one each of the primary: Red, Yellow, Blue, Black, White.