Adult Art Classes & Workshops
Our goal is to provide a safe, creative environment for you to do art. We teach you basic techniques and concepts, but want you to develop your own artistic style. Below is a list of our Saturday and Sunday classes as well as our workshops.
Because our classes have limited space, we ask that students be committed to attending each class in the session. No refunds will be given for missed classes or workshops. Make-up days may be available at the end of the class sessions. We will do our best to accommodate you.
Occasionally we will offer one- or two-day workshops as an introduction to a medium or technique. If you have other art classes or mediums you would like to learn or an idea for a workshop, please let us know.
Hand Build an Art Journal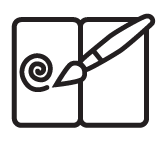 Saturday, November 23
10:00am – 1:00pm
Tiny Collage Workshop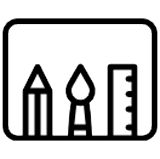 Saturday, November 23
10:00am – 12:30pm
Beginning Painting: Acrylic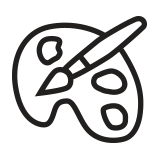 Oct 12, 19, 26, Nov 2, 9
10:00am-12:30pm
Watercolor Painting

Drop-in classes available
Saturdays Oct 12- Nov 9.
10am-12:30pm
Beg. Drawing: Exploring Mediums
Date: TBD
10:00am-12:00pm