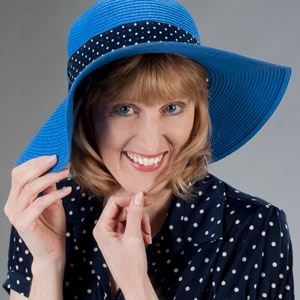 With a B.A in Art, Roberta used her creative talents to start her own graphic design business at the age of 23. She currently manages Detati, a design and marketing agency in Sunnyvale, California. Detati has been listed as a top agency in the Silicon Valley Business Journal's Book of List for 9 years and received a Silver Addy award for packaging design for Lexar Media.
She founded Detati Art in early 2019 to offer a safe, creative space for adult artists to come and learn art. Offering weekend classes, it provides a stress-free, commute hassle-free option to evening classes.
Roberta has also taught computer art during summer camps, volunteered at numerous Hands on the Arts events, and was on the City of Sunnyvale Arts Commission for four years.. She is a published photographer and regularly supports art and music organizations in the Bay Area.
She has created art in many mediums including oil and acrylic painting, drawing, charcoal, pastels, printmaking, clay work, photography, woodcut printing and stained glass. Currently she works primarily watercolor, sketching and printmaking.
A gallery of her artwork can be found at at www.DetatiFineArt.com
Select an image to enlarge. All images are copyright of the artist.