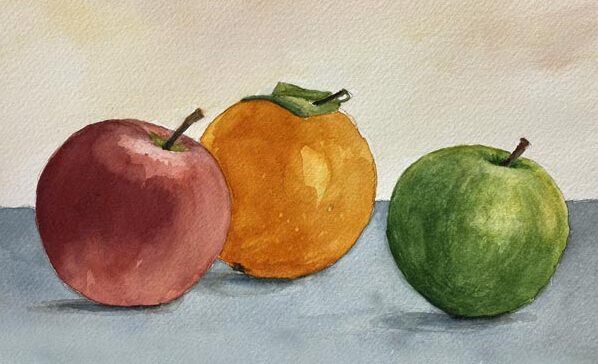 Watercolor Basics
REGISTRATION DEADLINE: SEPTEMBER 14, 2022
This session is for beginning watercolor student or those who are returning to watercolor and want a refresher.
Classes will focus on helping students:
Learn paint/water ratios
Practice mixing colors, washes and blends
Introduction to basic color theory
Learn about watercolor brushes, paint & paper quality and other tools
Classes recorded to watch later. Each week students will be given an "assignment" or a painting project to do on their own to help reinforce and build their skills.
No of classes: 4
Class Dates: Fridays, Sept 16, 23, 30, Oct 7
Live classes: 1.25 hr online
Instructor: Roberta K