Art Classes & Workshops
NOTE: Dates shown are the date of the first class meeting. Classes & workshops may multiple meetings days and times, see class description for details.
We recommend completing Watercolor Basics 1 & 2 before taking any other watercolor course. This will help you learn and practice the fundamentals techniques. If Watercolor Basics 1 & 2 are not currently offered, we can do private instruction.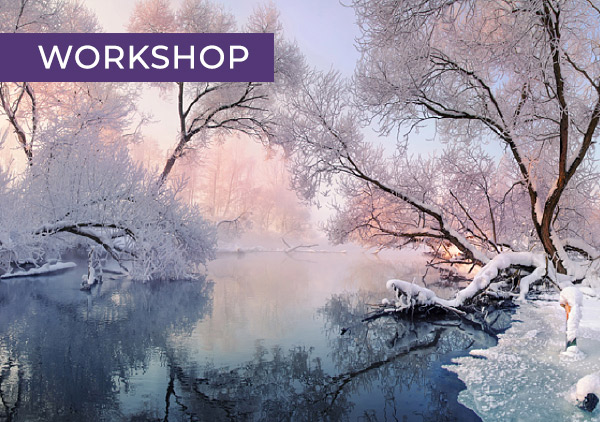 Paint a Winter Scene
Jan 23 @ 10:00 am

-

12:30 pm

|

$50
This is a 2-hour watercolor workshop for painters with beginning, intermediate or advanced skills. We will all work from the same photo and the instructor will provide step-by-step instructions during the online Zoom demonstration.
The class will be taped. You will receive the video and can and paint along with it at your leisure. You can start, stop, and rewind the video to capture the instructions at your own pace. A list of paint color is found below.
Watercolor Paint: (Recommend Artist Grade paint which has more pigment but is more expensive; Student Grade paint is less expensive and is also acceptable if price is an issue)
Lemon Yellow
Alizarin Crimson
Hooker's Green Deep
Burnt Sienna
Cadmium Yellow
Cobalt Blue
Sap Green
Paynes Gray
Cadmium Red Medium
Ultramarine Blue or Pthalo Blue
Yellow Ochre
Sepia